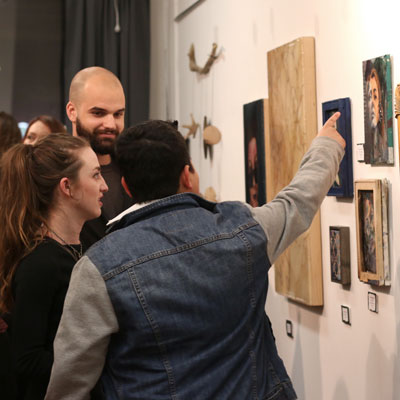 Our instructors are more than teachers. They are fine artists who paint, sculpt, draw and create their own unique artwork in many media. We established a Staff Exhibit to showcase their talents. Our instructors inspire all of our students who in turn inspire them.
Each year in the spring our staff exhibits at a formal gallery space. As with the student exhibits, our staff put in a tremendous amount of work to make this quite an event for all who come to view their art. Some of the artwork will be offered for sale making it the perfect opportunity to buy small gifts and support our instructors.
Exhibit Locations & Dates:
Saturday, April 6, 2019
Little Raven Gallery
1015 Howard St, San Francisco, CA 94103
You can sign up for emails from The Marvegos® and you will receive an invitation in January.