Start with a Free Introductory Lesson
Art Programs
Our art programs for kids foster creativity by allowing them to make their own choices at every stage of the creative process. The resulting confidence helps to develop artists and creative thinkers. We also teach the fine art terms and approaches that allow children to understand concepts used in art-making. They can then apply these approaches to any artistic problem presented and solve it in a novel way.
School Year
Four Sessions – September through May
Each session features art projects in different media. Projects are never repeated.
School Breaks
Winter and Spring
These week long sessions give students a chance to immerse themselves in their own art making.
Summer
June through August
Choose from full or half day camps to classes specializing in drawing, painting, ceramics/sculpture and mixed media.
Homeschool
Throughout School Year
Our homeschool classes follow the same format as our school year classes. They are offered in the mornings and early afternoon.
Outreach within Schools
We teach The Marvegos Way in many private schools throughout the Bay Area.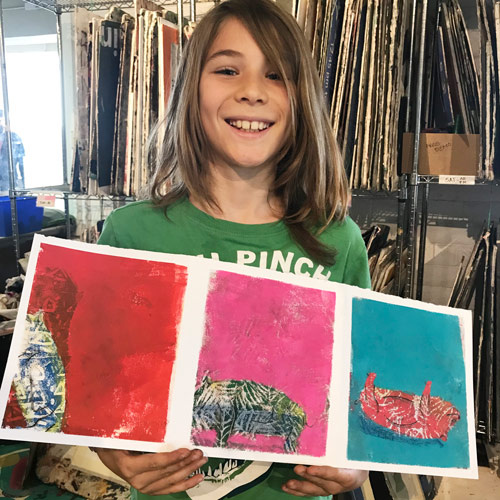 "I like Marvegos because I can be myself, be free, have fun . . . and be creative. You don't say draw a line here or draw a dot there. You let me make my own choices.."
– Anatoli, 10