Annual Student Exhibit Guide
Here you will find information about signing up and preparing for the 2019 Student Exhibit.
First, take a moment to read through the various steps involved in preparing for the exhibit. If you decide to participate, reserve your child's spot as soon as possible. Space is limited and sign-ups will be accepted on a first-come, first-served basis.
If you have any questions or concerns, please feel free to contact us at info@marvegos.com.
Framing Guidelines
Learn how to frame artwork for the Student Exhibit.
Steps for Exhibiting
Sign-up to Exhibit
Parents of eligible students will be emailed a special link to sign up for the student exhibit of their choice. If you have not yet been notified and believe your child should be eligible, please contact us immediately at info@marvegos.com.
The first 100 (80 in Fremont) sign-ups at each location will automatically be admitted to exhibit, and this list may fill up before the sign-up deadline. Those who follow will be added to a waitlist and can sign up for other exhibit locations (recommended).
Exhibit Locations & Dates
San Ramon Exhibit (Saturday, June 1, 2019)
Los Gatos Exhibit (Sunday, June 2, 2019)
San Mateo Exhibit (Saturday, June 8, 2019)
Fremont Exhibit (Sunday, June 9, 2019)
Frame Artwork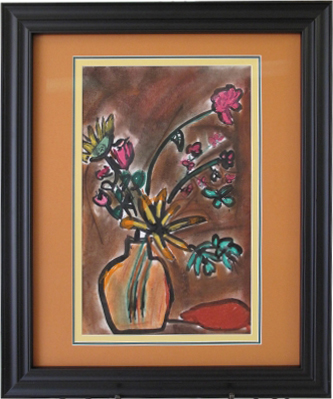 Exhibit piece must be framed before delivery deadline or interview date, if participating. We have specific framing requirements and restrictions. Please make sure to read our Framing Guide on how to frame artwork for the Student Exhibit. If you have questions or are unsure about your frame, it is important to address any issues early on. Pieces that do not follow guidelines will be turned away for correction.
Choosing a piece
Each student may submit 1 piece of artwork that was created during class with The Marvegos, and this includes pieces completed during Spring Break and Summer camps.
It may be difficult for you to choose a single piece to frame and exhibit, so here are a few tips:
Remember that this is an opportunity to encourage your child and to show them how much you appreciate their artwork. We hope that framing costs will not prevent parents from highlighting the works they really like.
The piece should be meaningful to the child, even if it is not our first pick for them. Often times we overlook the wonderful aspects of art that are personal to the child, and when they tell us about their work, we really find that it is the perfect piece. You might try asking your child to select 3 pieces he/she enjoys and then deciding which one would look best.
Don't forget that you can ask friends, family members, and teachers for suggestions.
Of course, if you've already correctly framed a piece that was done after January 2018, you are welcome to use it for the exhibit.
Framed art pieces make great gifts for family members. You might decide on a piece that would be good to give to somebody special.
Framing Locations
To make framing easier for parents, we have found and listed a few local custom framers. Some of these framers give special discounts to Marvegos families so be sure to mention us. Chains like Michaels can also be good options (show them our framing guide!). They often have discounts and coupons so we recommend doing a little research. You can also buy ready-made frames and have mats cut to fit your child's work. Please do not hesitate to ask your studio manager or child's teacher for advice.
Mention 'The Marvegos' for special discounted prices
Fremont
Third Millennium Custom Framing
7321 Thornton Ave., Newark, CA 94560
(510) 744-0788
www.thirdmillenniumgallery.com
Bay Frames
43060 Christy St., Fremont, CA 94538
(510) 979-1533
www.bayframes.com
Los Gatos
Signature Custom Framing
1550 Dell Ave. #A, Campbell, CA 95008
(408) 370-3333
www.signaturecustomframing.com
San Ramon
Cheap Pete's
1666 Locust St, Walnut Creek, CA 94596
(925) 945-1666
www.cheappetes.com
P&L Framing
1005 Oak Hill Rd, Lafayette, CA 94549
(925) 283-4668
San Mateo
Bruno's Gallery and Custom Framing
540 San Mateo Ave., San Bruno, CA 94066
650-588-8090
http://www.thirdmillenniumgallery.com
Submit Label Information
Any information not submitted by artwork delivery deadline will be omitted from printed labels.
Here is a sample of how your label will appear next to the artwork:


Choosing a Title
Many students and parents have a hard time thinking of titles for artwork. It can actually be a challenging creative decision for many artists, and we encourage your child to be creative and to have fun with it. Here are some suggestions:
A title can describe the contents of the piece, and in different ways. It can be very descriptive, it can be simple, it can be mysterious, it can be silly.
A title can reveal something more about the piece. It can provide a background story or clarify something confusing or cause the viewer to think more or look at the piece differently.
A title can add something new to a piece.  Much like adding another mark or color to a piece, a title may add a new thought or feeling.
A good exercise to try is to look at the artwork with your child and to put together parts of different titles that resonate.
Artwork Delivery Deadlines
For San Ramon studio exhibit: Wednesday, May 29 at 7:00pm
For Los Gatos studio exhibit: Thursday, May 30 at 7:00pm
For San Mateo studio exhibit: Wednesday, June 5 at 7:00pm
For Fremont studio exhibit: Thursday, June 6 at 7:00pm
Please deliver your properly framed artwork to a studio or outreach location during our Regular Hours or during our Special Hours after our studios end classes in May.
Note: Drop off deadlines are for the show in which you are participating, not for the studio where you will be dropping off. If you would like us to transfer your artwork, please deliver it a week before the deadline for your exhibit. When you arrive at the studio to deliver your artwork, please allow a few minutes to complete a label for us so that we may identify your piece.
If you are delivering a piece during our Special Hours, please contact your studio 30 minutes before arriving to ensure that a staff member will be available to receive your artwork. Due to preparations, we may be out of the studio for supplies and materials transportation, and we do not wish to inconvenience you.
Special Drop Off Times and Locations
Fremont
40085 Mission Blvd., Fremont, CA 94539
(877) 353-0679 (press 4 for Fremont)
fremontstudio@marvegos.com
Regular hours until May 26
Monday 5:30 – 8:30pm
Tuesday 3:30 – 7:45pm
Wednesday 12:00 – 7:45pm
Thursday 12:00 – 2:00; 3:00 – 7:00pm
Friday 3:30 – 6:45pm
Saturday 9:15 – 12:30; 1:15 – 3:30pm
Special Hours after May 26
TBA
San Ramon
405 Market Place, San Ramon, CA 94583
(877) 353-0679 (press 3 for San Ramon)
sanramonstudio@marvegos.com
Regular hours until May 26
Monday 3:30 – 7:00pm
Tuesday 3:30 – 6:45pm
Wednesday 12:00 – 7:00pm
Friday 3:30 – 6:45pm
Saturday 9:15 – 12:15; 1:00 – 4:15pm
Special Hours after May 26
Sunday, May 26 9:00 – 1:00pm
Monday, May 27 9:00 – 11:00am
Tuesday, May 28 9:00 – 1:00pm; 3:30 – 6:30pm
Wednesday, May 29 8:00 – 3:00pm; 3:30 – 7:00pm
Los Gatos
14103-A Winchester Blvd., Los Gatos, CA 95032
(877) 353-0679 (press 2 for Los Gatos)
losgatosstudio@marvegos.com
Regular hours until May 26
Monday 11:30 – 1:30; 2:30 – 6:45pm
Tuesday 2:30 – 6:45pm
Wednesday 1:30 – 7:15pm
Thursday 12:45 – 7:00pm
Friday 3:30 – 6:45pm
Saturday 9:00 – 12:15; 12:45 – 3:45pm
Special Hours after May 26
Sunday, May 26 11:00 – 6:00pm
Monday, May 27 1:30 – 5:00pm
Tuesday, May 28 9:00 – 6:30pm
Wednesday, May 29 9:00 – 2:30pm; 3:30 – 7:00pm
Thursday, May 30 9:00 – 7:00pm
San Mateo
1212C W. Hillsdale Blvd, San Mateo, CA
(877) 353-0679 (press 5 for San Mateo)
sanmateostudio@marvegos.com
Regular hours until May 26
Tuesday 12:30 – 2:30; 3:30 – 7:45pm
Wednesday 12:30 – 6:45pm
Thursday 2:30 – 7:00pm
Friday 11:00 – 12:00, 3:30 – 7:00pm
Saturday 9:15 -12:15; 1:15 – 4:15pm
Special Hours after May 26
TBA
Schedule Interview (optional)
As part of the experience of exhibiting, we invite your child to speak about his/her artwork on video, in their own words. We will be filming them alongside their piece answering basic questions, and the footage will be shown on the day of the exhibit. Your child's piece must be framed and ready by their interview time. Each studio location will offer several days of filming during the listed times. If your child is interviewing at one location and exhibiting at another, we can arrange to transfer their artwork after the interview.
On the day of your interview, please arrive early to secure your position for your reserved time slot. We can interview up to 3 students for each 30 minute slot, and the first to arrive will be the first to be interviewed. We will keep interviews to 5 minutes or less. If you are not familiar with our interview process, please look over the Interview Guide below for some sample topics.
Select the location where you would like to be filmed.
Interview Guide
Here are some things we may ask your child to share with us:
Introduction
Name (first name only)
Title of Artwork
Age of student when artwork was completed
Description of Artwork
Materials used (chalk pastels, oil pastels, charcoal, acrylic paint, watercolors, acrylic inks, black ink, block printing, collage, wood/metal/plastic/clay sculpture, mixed media)
What objects are pictured (people, animals, objects, places, story)
Process of creation

inspiration – still life, imagination
steps taken to create piece – what came first, second, third…
art terms or challenges given during demonstration
Challenges and Memorable Parts
difficulties with materials or techniques
most enjoyable aspects of creating piece
Other Questions to Consider
How did you choose this piece to exhibit?
How did you choose the title?
Is there anything that you would like to share with the viewer? Something they may not notice?
Invite and Share
Now that you've completed all of the preparation, it's time to spread the word! Invite friends, family members, classmates, teammates, and anybody else you would like to share your child's art with.
You can also invite family and friends through Facebook. We have event pages for each studio:
Attend Exhibit
Schedule
10:30 am – 6:00 pm Open viewing hours. Open and free to the public
10:30 am – 5:30 pm Floor painting activity
6:30 pm – 8:00 pm Special Reception for the artists and families
On the day of the exhibit, we will be opening our doors at 10:30am. Guests are welcome to view the artwork all day until 6:00 pm. From 10:30 am – 5:30 pm, children who visit may add to our floor artwork.
At 6:30pm, we will be holding our reception for the exhibiting artists. Snacks and refreshments will be served and Marvegos staff members will be present to greet the artists. Interviews will also be shown on our screen in alphabetical order by first name.
Guests are welcome to come to either portion of the day, or both. We recommend that families come before 5:30 to participate in the floor painting and either stay through the reception, or leave and return later for the reception.
We will be playing back the videotaped interviews all day, so if you are interested in watching a particular segment, please come early in the day when there are fewer guests.
Pick Up Your Artwork
Artwork will be available for pickup immediately following the Exhibit reception at 8:00pm on the day of the exhibit. If you wish to pick up at a later time, you can come into the studio anytime during our summer camps and classes.
We recommend emailing the studio manager to arrange a time for pickup. We will do our best to protect any pieces left after the day of the exhibit but we cannot ensure their safety.