Online Classes Starting May 4
Young students develop their own intuition and "eye" for art through projects in painting, drawing, sculpting and mixed media.
Register for classes now.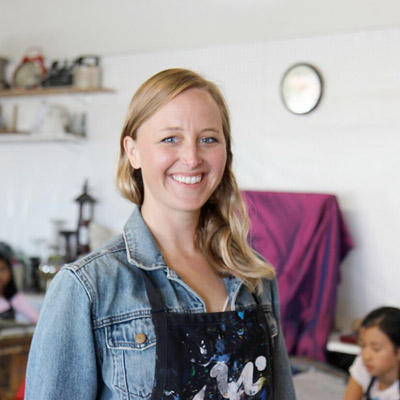 Studio Manager: Paula Lucia
Email: Contact Us
Our Studio Manager, Paula Lucia, has a degree in Art and Design from the California Polytechnic State University. Her current interest is in painting fragmented memories by distorting and abstracting imagery into geometric forms. Paula's goal in her work is to create an image that feels both simple and graphic, while also complex and painterly. Paula comes from the Los Gatos studio where she taught for two years. As the architect of many of the art projects company-wide, she is an expert at making art fun and age-appropriate, all the while embodying the warm feeling and joy for which we at The Marvegos are known.