Marvegos Online Art Supplies and Kits
Marvegos Online product selections provide affordable quality materials that are designed to broaden creative choice. For example, our watercolor set has a limited palette with cool and warms of each color to better teach color mixing. The color pencil set we selected enables shading through layering and controlling the pressure applied, rather than a softer colored pencil that blends by smudging, replicating the experience of soft chalk pastels. Paper type and quality are also instrumental to a project's success. The kits correspond to what students will see in our online classes.
Purchasing Art Supplies from The Marvegos
You can purchase art supplies and kits from our store. To get a list of supply needs for each series, go to that specific series' webpage.
We are currently only offering curbside pickup for the art kits. Reserve a time slot at a Marvegos studio to pick up your purchased items. All art items will be handled by a staff member wearing a mask and gloves.
Purchasing Your Own Art Supplies
If you prefer to provide your own supplies, check out this list of recommended materials and tools. To get a list of supply needs for each series, go to that specific series' webpage.
BASIC KIT: $75

The basic kit has enough paper for 15 projects and enough tools for one child.
The basic kit is currently sold out. You can purchase individual items from our store.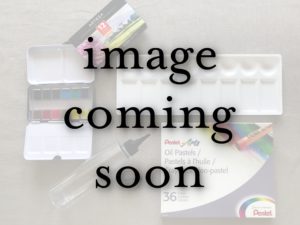 Art portfolio
Plastic for table
Drop cloth
Large and small craft brushes
Soft brush set
Wood sticks
Sketching chalk
Eraser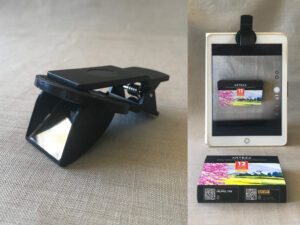 MIRROR ATTACHMENT FOR REFLECT ARTWORK: $15
A small mirror to clip on to a tablet camera so the teacher can see your child's artwork.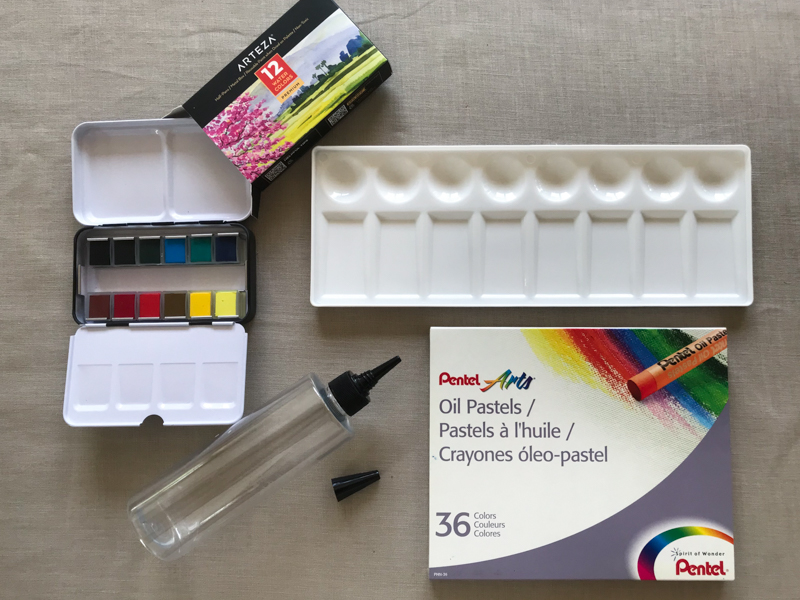 OIL PASTELS AND WATERCOLOR KIT (for under age 7): $40
    Oil pastels
    Pan watercolors
    Watercolor palette
    Squirt bottle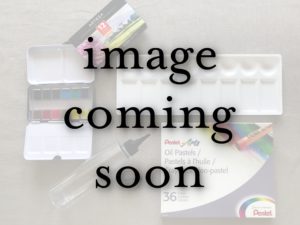 CHALK PASTELS AND BLACK INK KIT: $32.50
Chalk pastels
Black permanent ink
Surprise brush
Plastic fork
Hairspray fixative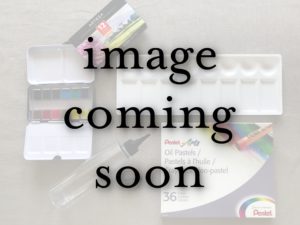 OIL PASTELS AND WATERCOLOR KIT (age 7+): $50
Tube watercolors (7 colors)
Oil pastels
Watercolor palette
Squirt bottle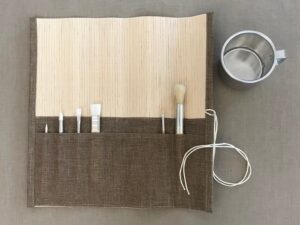 ART EXPLORATION BRUSH KIT (for under age 7): $20
Bamboo brush holder
(4) Soft hair brushes
(2) Craft bristle hair brushes
Aluminum water cup
Purchase Art Exploration Brushes Only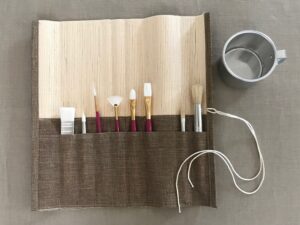 FINE ART FUNDAMENTALS BRUSH KIT (age 7+): $30
Bamboo brush holder
(6) Soft hair brushes
(2) Craft bristle hair brushes
Metal water cup
Purchase Fine Art Fundamentals Brushes Only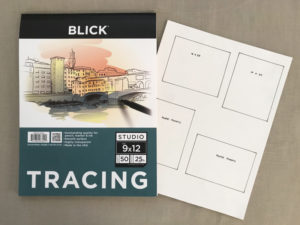 COMPOSITION KIT: $10
Viewfinders
Tracing paper pad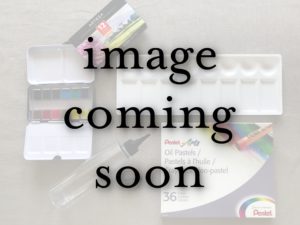 GESSO AND VARNISH KIT: $35
White and black gesso (8 oz each jar)
Gloss and matte varnish (8 oz each jar)
Small 1/4 size masonite for testing
Varnish brush